Home
Huntington Community HOA is a beautiful community of 309 single family homes located on Indianapolis' Northwest side. Huntington has been established since 1991 and is fully developed. The community consists of 3 neighborhoods, Huntington Pointe, Huntington Estates, and Huntington Ridge all within one Association. The community features a playground area, four lakes with a walking path and a large amount of common grounds. What a great community to come home to.

Our community is special to us…it's the place we call home and the people we call neighbors. We put a lot of work into it every day and get even more out of it as the years go by.

Part of the reason living here is so rewarding is the way our community is managed. Community Association Services of Indiana manages our community. What does that mean for you? It means that our management company, paid with your association dues, provides the professional service you expect in order to maintain the value of your home while growing the value of your investment.

---
If you are a current Huntington homeowner looking for an Architectural Change Request Form please click on the link below.
Architectural Review Form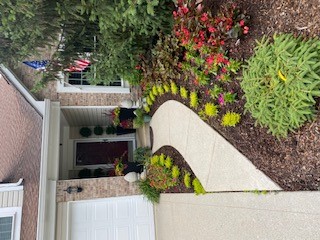 TownSq
Download the app or visit TownSq to:
Pay online and review your account balance
Log and track service requests
Submit architecture requests
Book common areas and amenities
Engage with your neighbors and make your voice count
Contact the board or your management team
Get up-to-date community news and events